LAPTOPS IN THE SAND
Dream 66
FIFTEEN YEAR ANALYSIS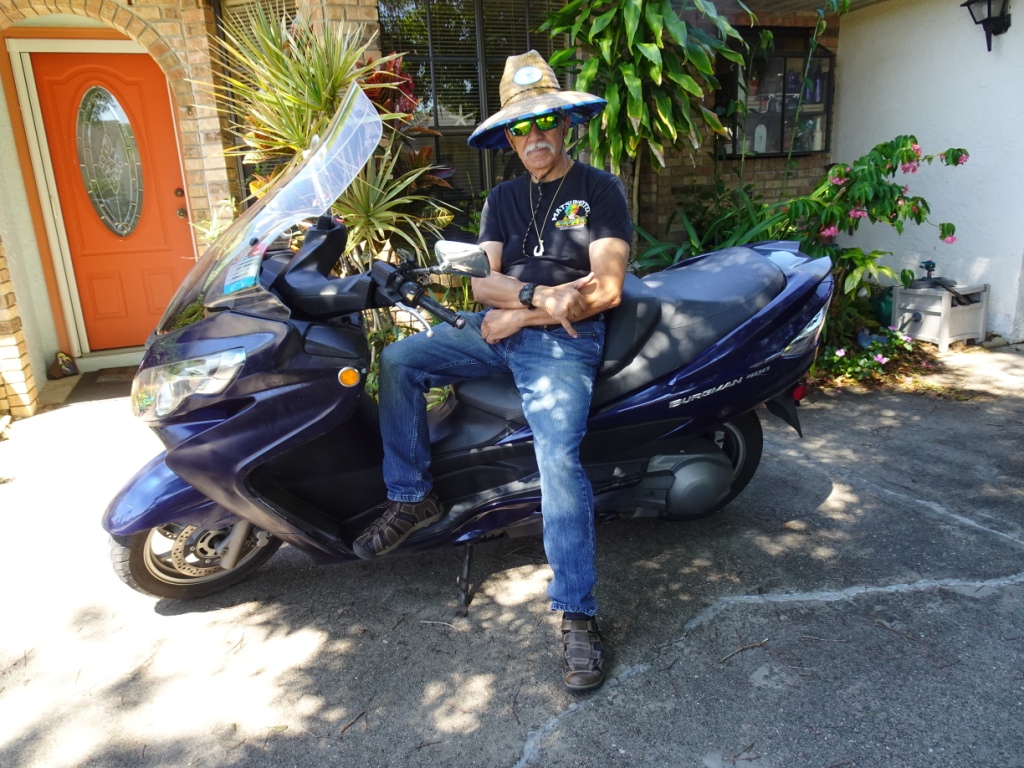 I still watch the NCIS shows and the Hawaii shows (NCIS Hawaii and Magnum P.I.) I have been retired for 15 +years and living in Paradise for 13+years. I love it here. I am a 5 mile motorcycle ride from a large lake and a 19 mile motorcycle ride from the ocean. We have gone through a number of hurricanes which cost us a new fence and a couple of fallen trees. I have sold my camper and replaced it with cruises. I have been 23 cruises including two cruises to Europe, two cruises to Hawaii and two cruises to Cuba. When I am not cruising we, (my wife of over 40 years and I) either go to the keys or to Captiva Island.
Health wise, I have had a dental bridge, cataract surgery and am being treated for prostate cancer with 43 radiation treatments scheduled. The success rate is 100%. I ride my bicycle 8.5 miles on Monday, Wednesday and Friday preceded by lifting weights, planks and leg stretches. I am diabetic which I treat with Metformin and diet. My glucose runs between 115 mg/dL and 120 mg/dL except after cruises. Eligard for prostrate treatment has caused my A1C to go up to 7.3 up from 6.7 When my glucose is 108 or below, I can reward myself with ice cream. My blood pressure is an average of 123/58 pulse 83 from 5 samples. I am 76 years old. My total cholesterol is 169. My BMI is 24.4. Meds have kept my body alive and kicking

Lisinopril 20mg
Simvastatin 40Mg
Metformin 500Mg
Vitamin D3 1000 IU
Vitamin B12 3000 (2400) IU
Eligard 22.5 mg

Go back to five year analysis to see where I started, Dream 28. You, the reader can determine if I have stayed the course.
My financial advisor has retired and is living in Wyoming. He has set me up with a solid strategy that just needs minor tweaking every 6 months. That strategy was not to get rich but to live on interest and dividend only and not to touch the principal. It has been successful.
I am very active in my church. I moved to a new church 9 years ago. At this church, I used to be on the production team until my cataract surgery. After surgery, I had to wear glasses for nearsightedness. I could not change my glasses for looking at the computer to looking at scene for the audience fast enough to keep up with the service. I am now a greeter at the front door and on the after service prayer team. I have taught two classes and one of the cooks at the NOBA fellowships. East Coast Christian Center, Merritt Island Florida. Church has kept my spirit alive and made life worth living.
Return to Retirement Page