LAPTOPS IN THE SAND
Enhanced Pop Up Camping
One of the ways that we have enhanced popup camping is that we have added a 12/110 volt cooler which runs on the tow vehicle battery.  I only used it when the engine is running.   It is a convection cooler which moves the heat from the cooler to the atmosphere.  It cools about 20 twenty degrees below the ambient temperature.   The camper refrigerator uses an absorption system which takes about 12 hours to get to a refrigerator temperature.   We also take an ice maker.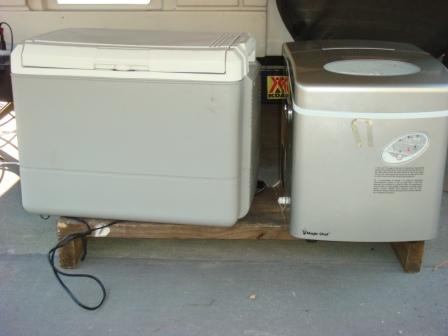 Campsites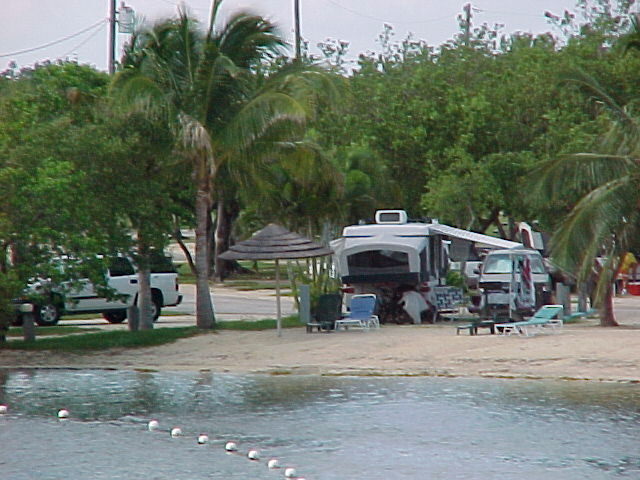 Sugarloaf Key is ideally located for our purposes 17 miles east of Key West and 20 miles west of Bahia Honda State Park. After visiting the known tourist attractions, Hemingway House, Mallory Square, the Aquarium, Mel Fisher's, take the Liberty Clipper Sunset Cruise with Caribbean dinner.
Liberty Clipper
If you only have one day in Key West, take the conch train tour. If you have more than one day in Key West, take the conch train tour, discover the island and afterwards, explore on your own. At one time, the Bahia Honda beach was one of the most beautiful beaches in North America. Have a picnic, go snorkeling, fishing or sailing. As a tradition when at Sugarloaf Key, we take a bicycle ride over to Mangrove Mama's for lunch or dinner. Mangrove Mama's was recommended to me by one of the local conchs. While traveling in the Keys, stick a Jimmy Buffet CD in the player to get the change in latitude, change in attitude experience. An interesting side trip is to go to Pigeon Key just west of Marathon. Sugarloaf Key KOA Campsite
Key West sunset taken from aboard the Liberty Clipper during the dinner cruise.
Try their blackened mahi mahi and homemade key lime pie. If you want the local flair, drink out of a jar

Key West Sunset

Mangrove Mama's

Snake escaping on Duval Street

Liberty Clipper

Sugarloaf Key campsite coconut tree
Return to top of page
FIESTA KEY CAMPSITE
| | | |
| --- | --- | --- |
| | We stayed at Fiesta Key as an alternative to Sugarloaf and to see the upper keys. It is next to Islamorada, the Sport Fishing Capital of the World. To the west is Marathon for snorkeling. As always, there is a seafood restaurant at every corner. Meet some of the local artists. Shop at the American Sportsman | |
| Fiesta Key Campsite | | Fiesta Key Sunset |
Return to top of page
TROPICAL PALMS CAMPGROUND
Nestled behind the commercialism of Highway 192 and Holiday Trails, at first one is discouraged until reaching the oasis of Tropical Palms RV Resort. The resort is lush collection of Caribbean vegetation, island colors and Key West architecture. And if you like alligators, there is a pond near the Super sites. It is safe. Tropical Palms is conveniently located near Disney, Universal Studios and the attractions of Orlando Florida. Tropical Palms is a bicycle ride to the Oldtown shopping, dining and entertainment attraction. When not staying at Fort Wilderness as our destination, we use Tropical Palms as a short stay stopover for trips to Sanibel or the Keys. This is a great place to camp to use the remaining days of last year's Disney Magic Your Way Tickets and to visit other Orlando attractions such as Universal Studios.
| | |
| --- | --- |
| | |
Return to top of page
LAKE GEORGE CAMPSITE
My first impression of Lake George was Fort Wilderness without mosquitoes. Let me paint a picture. You wake up in the morning in August. You inhale the smell of the last birch tree campfire, coffee perking and bacon frying. You exhale and your breath condenses. This is our August destination. Every year, we discover something new. Take dinner cruise on the lake or a day to to Montreal or Stowe Vermont. This is our most frequently visited campground.  It is a Go Camping America grade "A" campground. Go Camping America
| | | |
| --- | --- | --- |
| | | |
| | USS Slater DE 766: This was a personal experience for me. I was stationed aboard a Canon Class Destroyer Escort similar to the Slater when I was in the Navy. The Slater is tied up in Albany New York. It was like I was eighteen years old again. | |
Return to top of page
FORT WILDERNESS CAMPSITE
After a 12 year sabbatical, we returned to Disney's Fort Wilderness Campground in 2009.  During the interim, we have been standing at Tropical Palms, which is three miles away.    When performing a cost analysis comparing Tropical Palms, in additional to early entry to the theme parks when staying on Disney property, the cost of parking in 2009 is $12.00/day.  I consider Fort Wilderness to be the standard.  In addition to large sites, immaculate restrooms, there is an excellent transportation including a boat from the Campground to Magic Kingdom.  There is a boat service between the campground and Magic Kingdom.  Once on the premises, there is no need to move one's towing vehicle.   By renting a premium site, most of the neighbors have RVs or motorhomes.   What that means is that essentially, you have the restrooms and showers to yourself.
The restrooms are clean and in good repair.
This is a Go Camping America grade "A" campground. Go Camping America
| | | |
| --- | --- | --- |
| | | |
| | | |
MYRTLE BEACH
Myrtle Beach has been a stopover between the Florida Keys and the Mid Atlantic States. I really did not want vacation to end so it was the opportunity experience Key West before going back to work. I would have a meal at Key west Grill or Margaretaville in Broadway on the Beach. But hey, I'm retired now and can make Myrtle Beach a destination.
CAPE COD CAMPRESORT & CABINS

We camped at Cape Cod's onlyWoodall WWWWW/WWWW campground in East Falmouth MA.  It is a beautifully wooded campground with two pools and a pond for canoeing and paddle boats.  Our camper was set up on an asphalt pad.  When it rained, the water drained around our camper and table.  This campground had the most luxurious shower of all campground in which we have stayed (See my red W).   The showers near the office were private bathrooms with the shower, sink and toilet in a 6'x 8' 7" room.   This is twice the size of the stateroom's head on a cruise ship.  Mariner of the Seas Stateroom
| | | |
| --- | --- | --- |
| | | |
| Our campsite at CCC | CCC Private Lake | CCC Adult Pool |
| CCC Children's Pool | CCC Shower | Nearby Nantucket |
| | | |
| Nearby Hyannis Harbor | Nobska Lighthouse | Nantucket Clam Chowder |
When you say Cape Cod, you say nautical and lobstah (lobster).  We toured the nearby villages of Falmouth and Hyannis.
There are 16 lighthouses on Cape Cod.
Most of the coastal villages, known as density settled, have beaches.  We were on the Cape in late June/early July.  The nights were in the upper fifties and days in the mid seventies.   With a few exceptions, no one was in the water.  See my Fiesta Key/Sugarloaf Key sites on this webpage for swimming/snorkeling/diving recommendations.
We also took day trips to the nearby islands of Martha's Vineyard and Nantucket. The ship to Martha's Vineyard sails out of Wood's Hole, parking is in Falmouth; and the ship to Nantucket sails out of Hyannis.
Hint: Go to the visitor center in Hyannis and obtain the Hy-Line Cruises discount coupon. This coupon offers a $7.00/person discount. We applied it to first class accomodations. First class includes comfortable seating, coffee, tea with danishes on the way over and coffee, tea, fruit, crackers and cheese on the return trip. "Enjoy the luxurious comfort of our air-conditioned lounge appointed with couches, carpeting & a cozy bar. The Lounge also boasts a private sundeck & attentive food & beverage service. Seating limited." From Hy-linecruises
Martha's Vineyard Chamber of Commerce
OCEAN CITY (DOWNY OCEAN) MARYLAND

Nestled between the historic Berlin MD and Ocean City MD on Eagles Nest Road, one will find a Woodalls 5 W campground, The Castaways.
Castaways RV Resort & Campground
We were pleasantly surprised by the Sinepuxent Bay beachfront campsites.   The décor and atmosphere are tropical with Caribbean music played by the pool.  The poolside gedunk is operated and managed by one of the local restaurants.  Wakeup to the sunrise over the Sinepuxent Bay.  The campground also includes a bus to Ocean City.
| | | |
| --- | --- | --- |
| | | |
| Our campsite at Castaways | Sunrise on the Sinepuxent Bay | Castaways Bus |
| Castaways Pool | Castaways Sites from the Pier | Castaways Jet Ski Shop |
| | | |
| Castaways View Facing The Bay | Ocean City Balloons | Historic Berlin Maryland |
To taste Maryland Seafood including steamed crabs with Old Bay seasoning, we recommend Hooper's Crab House overlooking the Sinepuxent Bay.
| | | |
| --- | --- | --- |
| | | |
| Hooper's Steamed Shrimp | Hooper's All You Can Eat | Hooper's |
CHRISTMAS AT FORT WILDERNESS
This was our most unique Christmas ever. We camped in our in-law's motor home at Fort Wilderness during Christmas week. Our neighbors had more Christmas decorations than many shopping malls. Some families had erected their Christmastree under their awnings and placed presents under them. This year it was cold enough for Disney to turn on their snow making machine during the Christmas Parade at night. The theme parks were completely decorated and played traditional Christmas music. We went the Grand Floridian to see their Christmas decorations and to have a festive breakfast at the Grand Floridian Cafe. I had Steak and Eggs -Twin Filets, Yukon Potatoes, Sausage Egg Frittata, Herb Cream Sauce and deux crossiants. This was truly a unique experience.

| | | |
| --- | --- | --- |
| | | |
| | | |
| | | |
| | | |
SUGARLOAF KEY CAMPSITE 2012
Florida has always been a camping destination. Now that we live here, this is our first camping trip within Florida. This will be our 6th camping trip to Key West. We love our home so much, that I questioned why go to Key West. Once we arrived, we loved it. This trip was a special blessing because our daughter and son-in-law came to visit.

A lot of storms, rain and high winds came through the lower keys on April 21st and our sunset dinner cruise was cancelled. The highest point in Key West is 18 feet above sea level. Many streets were flooded and we had to walk through above ankle deep water to cross the streets. We still had a lot of fun.
| | | |
| --- | --- | --- |
| | | |
| | | |
| | | |
| | | |
| | | |
PANAMA CITY BEACH FLORIDA CAMPING
We went  camping a Pine Glen RV Resort in Panama City Beach. We camped with my brother-in-law and his wife in their Georgetown RV. It is a small RV campground for hard-sides only with no grocery or parts store. The decor is pioneer Florida. There are two small stocked ponds for catch and release fishing. It is very quiet.
http://www.pineglenrvpark.com/
It is about 3/4 mile walk from Panama City Beach "Emerald Coast"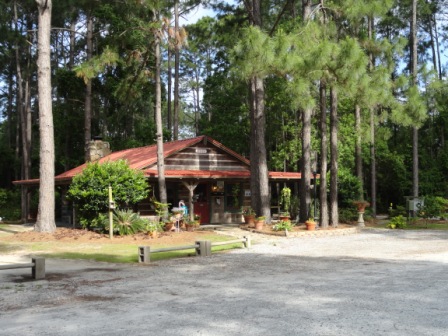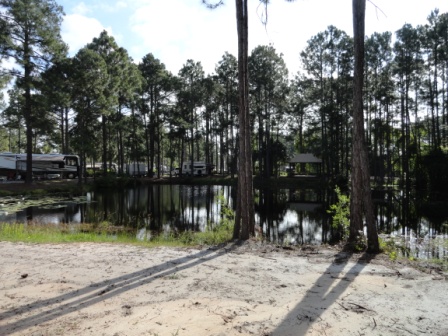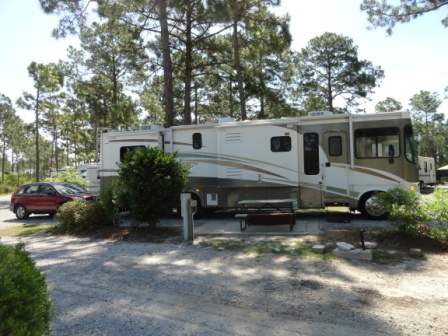 Pine Glen Campground Office Building
Pine Glen Campground Fishing Pond
Brother-in-law's 38 foot motor home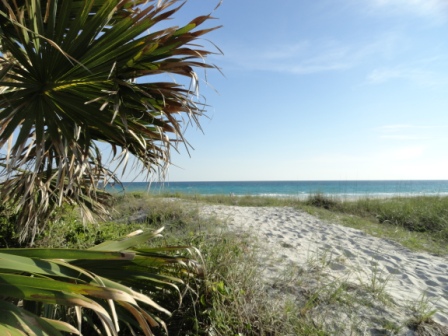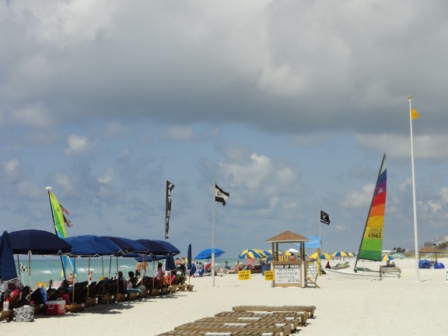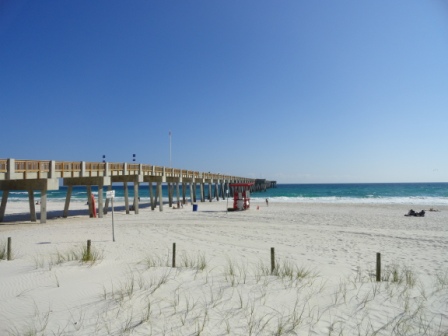 Panama City Beach 2
Panama City Beach 15
Panama City Beach Pier Park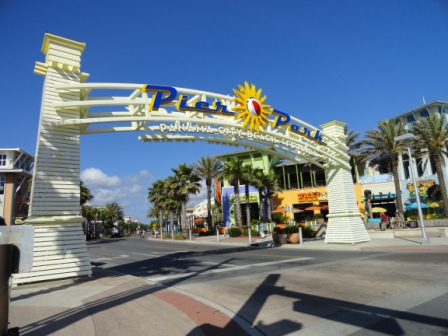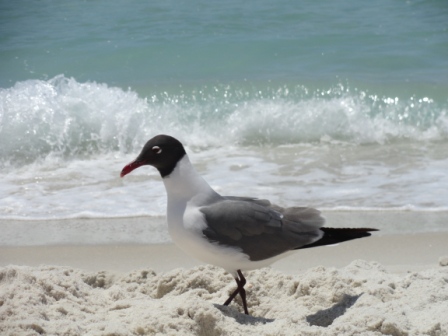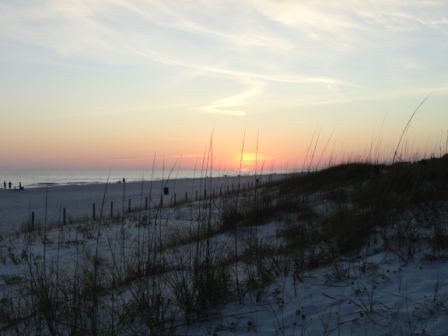 Panama City Beach Front Beach Road
Panama City Beach Sea Gull
Panama City Beach Sunset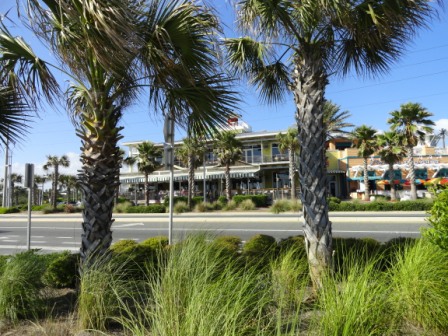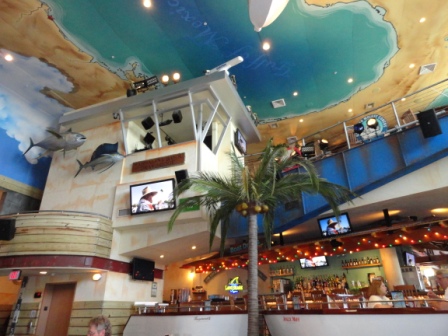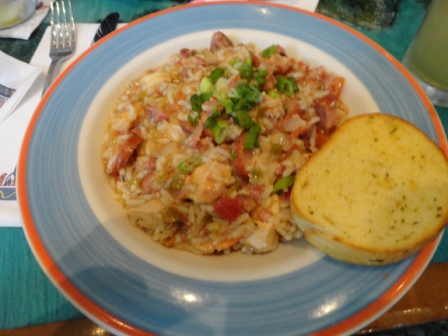 Margaritaville from Front Beach Road
Inside Panama City Beach Margaritaville
Jimmy Buffet's Jambalya
AMELIA ISLAND FLORIDA CAMPING
Fort Clinch State Park April 2013
Fort Clinch is a beautiful Florida State Park.  We are camped under an Oak Tree in the Amelia River Campground as opposed to the Beach Campground.   We have been to Fernandina Beach, the Kingsley Plantation and Fort Clinch.  There is no TV and no WIFI therefore we watched PBS's Downton Abbey DVD.  On our last night, we ate at Sandy Bottoms Beach and Bar.  I had blackened Mahi Mahi while Marge had grilled Mahi Mahi.  We both had Key Lime Pie for dessert.  I won't be checking my glucose until Monday.  When I left, it was 109.   Since there was no electronic entertainment and while sitting under Oak and Spanish Moss canopy,  I reflected on where I have been in my life and where I am headed.  You will probably see this on my website when I write the five year retirement analysis.
The Campground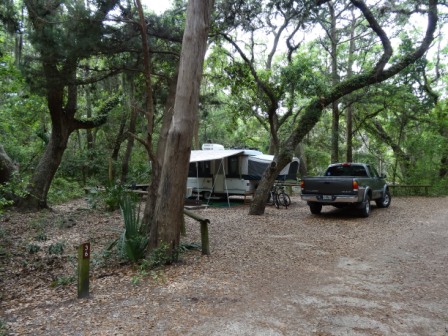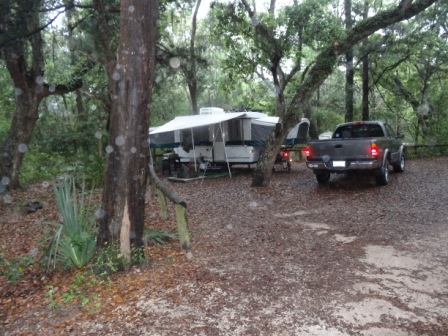 Our Camper on Amelia Island
Our Campsite in Fort Clinch State Park
Fort Clinch State Park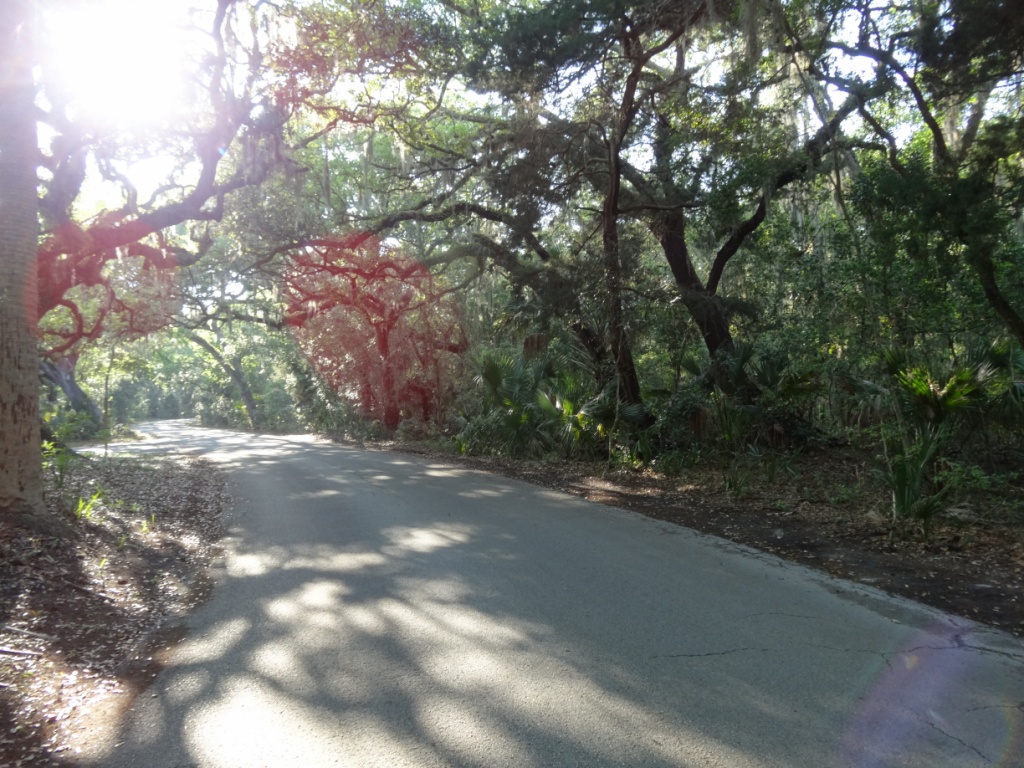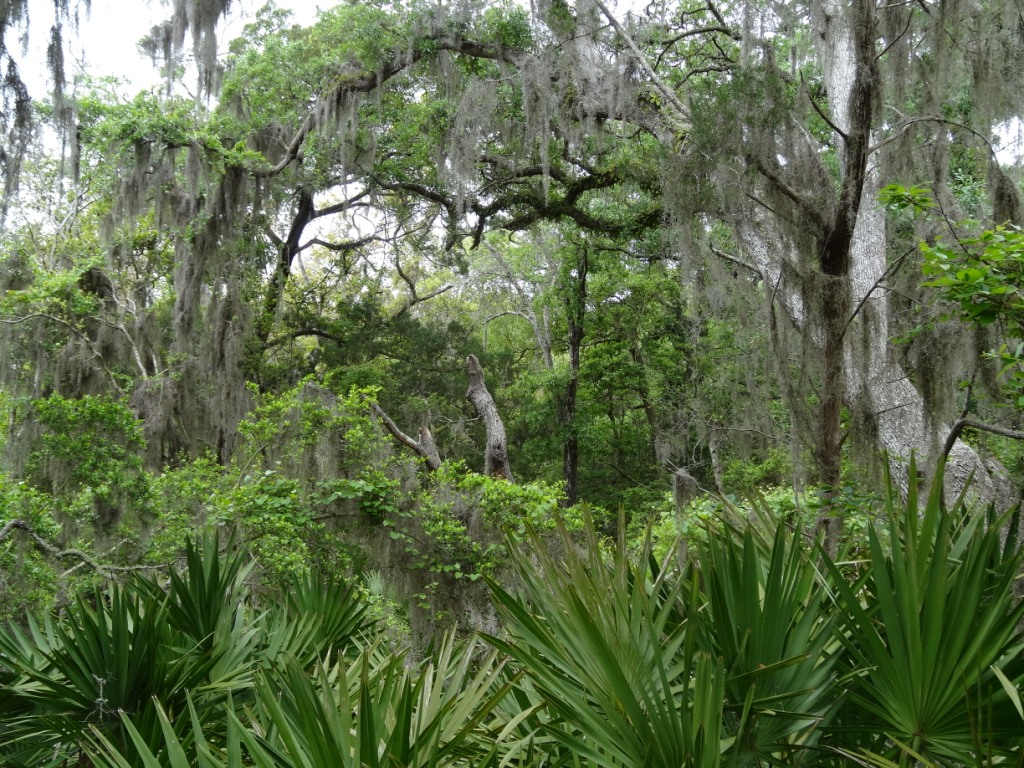 Canopy
Canopy Ride through Fort Clinch
Fort Clinch Spanish Moss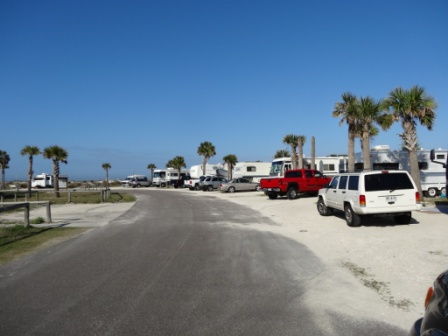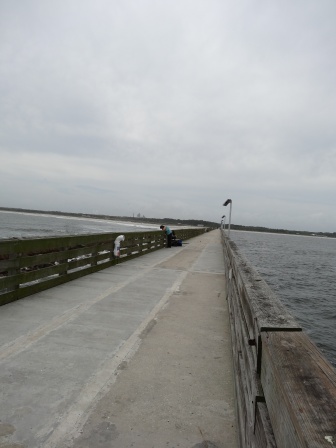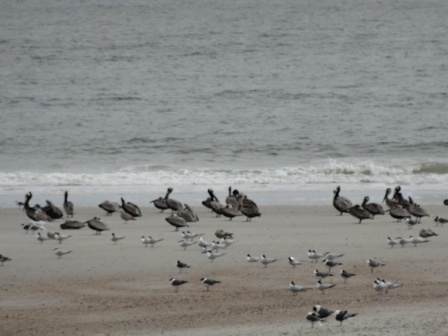 Fort Clinch Beach Campground
Fort Clinch Fishing Pier
Fort Clinch Pelicans
Fort Clinch
Construction of a fort, later named Fort Clinch, was begun in 1847 after the end of the Second Seminole War. The actual compound is pentagonal in shape, with both inner and outer walls, and consists of almost five million bricks. There are corner bastions and embrasures in the outer walls and several structures in the interior courtyards, including a 2-story barracks. The fort was named in honor of General Duncan Lamont Clinch after his death in 1849. General Clinch fought in the War 1812 and was an important figure in the First and Second Seminole Wars.  Fort Clinch is located in Fort Clinch State Park and is open to the public for a small fee.  It was a short bicycle ride from our campsite.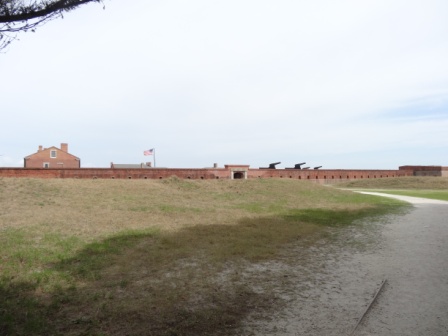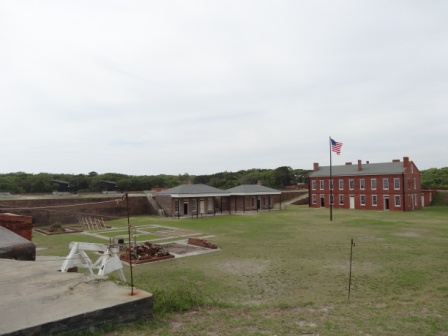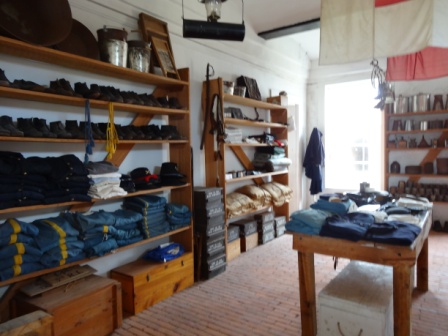 Fort Clinch Outer Wall
Fort Clinch View from the Walls
Fort Clinch Stores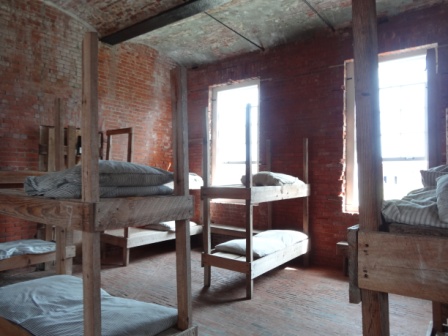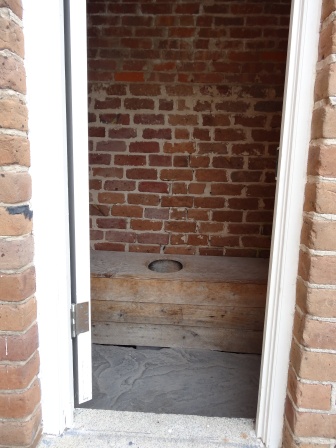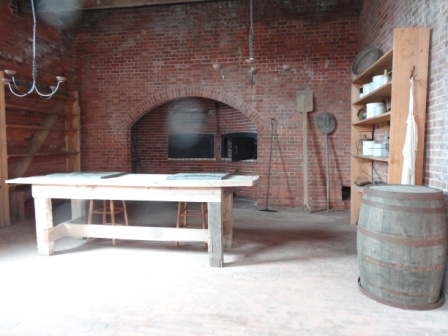 Fort Clinch Barracks
Fort Clinch Head
Fort Clinch Galley

Panoramic View of the Atlantic from Fort Clinch Bastion
Sandybottoms Beach Bar & Grill
Our campsite was 3.8 miles from the main entrance.   However, 1200 feet the main entrance was the Sandy Bottoms Beach Bar & Grill.   
Sandybottoms Beach Bar & Grill
If you want beachfront dining, this was very convenient.  There was plenty of room on the deck and it was shaded.  We ate with some bicycling friends whom we had met at the campground.   Inside, there was a singer and a country line dance.  I had my Florida favorite fish, Blackened Mahi Mahi.  We both had Key Lime Pie for dessert.  Then we walked it off on the beach.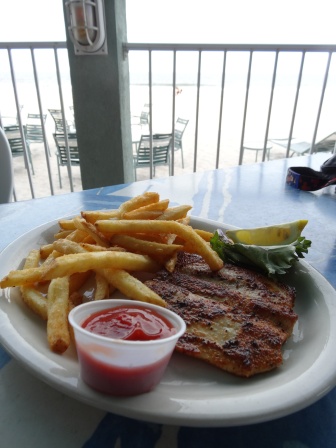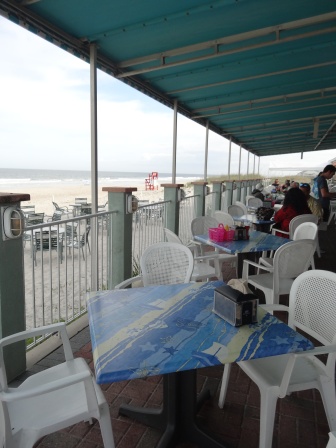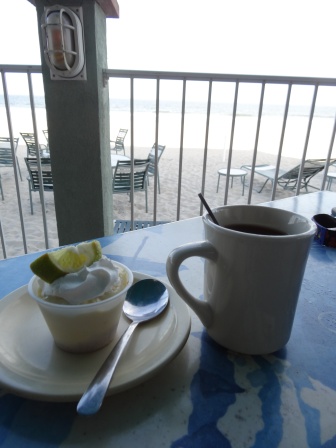 Sandybottoms Blackened Mahi Mahi
Sandybottoms Restaurant
Sandybottoms Key Lime Pie
Fernandina Beach
Two miles from Fort Clinch State Park is the Fernandina Beach historic district.
Fernandina Beach is a city in Nassau County in the state of Florida in the United States of America, on Amelia Island. It is among Florida's northernmost cities. The area was first inhabited by the Timucan Indian tribe. Known as the "Isle of 8 Flags", it has had the flags of the following nations flown over it since 1562: France, Spain, Great Britain, Spain (again), the Patriots of America, the Green Cross of Florida, Mexico, the Confederate States of America, and the United States. It is the only municipality in the United States that has flown eight different national flags.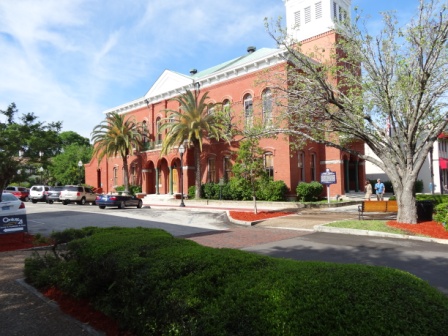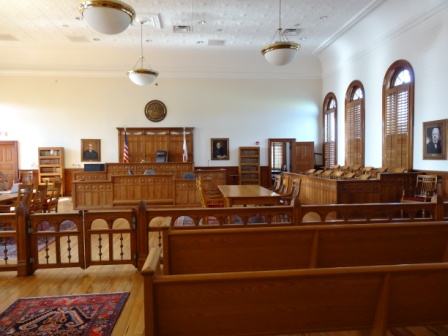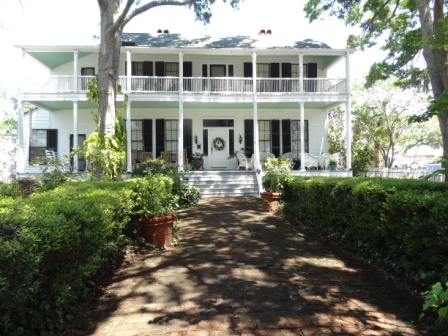 Fernandina Beach Courthouse
Fernandina Beach Court Room
Lesesne House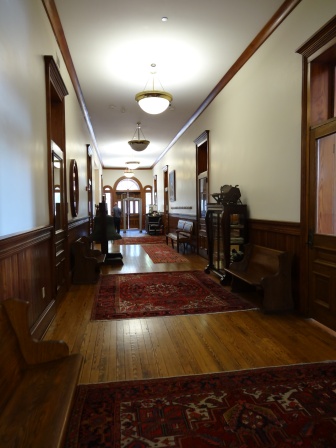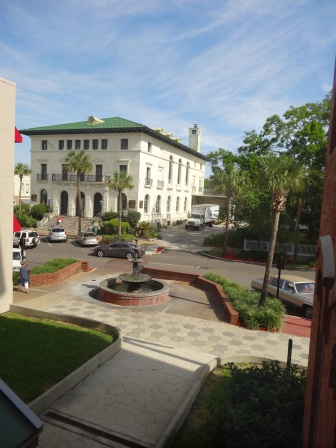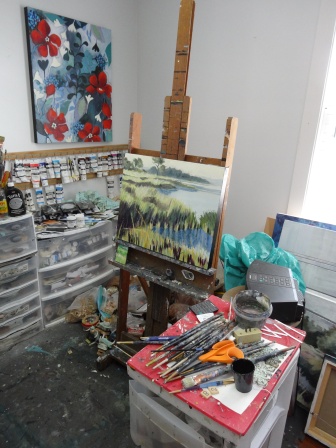 Fernandina Beach Courthouse Hallway
View from Fernanadina Beach Courthouse
Artist Studio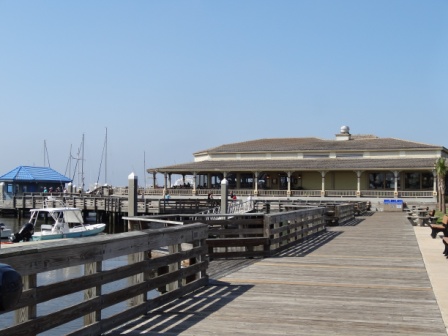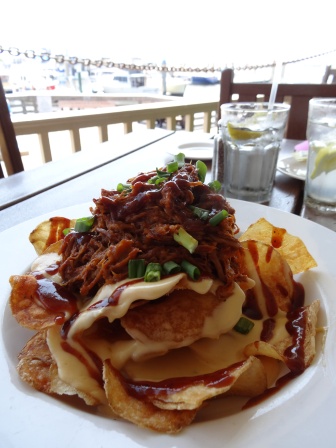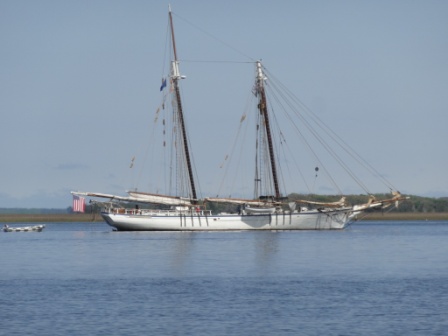 Bretts Waterway Cafe
Bretts Pulled Pork and Cheese over Homemade Chips
Harvey Gamage
Kingsley Plantation
Kingsley Plantation (also known as the Zephaniah Kingsley Plantation Home and Buildings) is the site of a former estate in Jacksonville, Florida, that was named for an early owner, Zephaniah Kingsley, who spent 25 years there. The plantation was originally 1,000 acres (4.0 km2), most of which has been taken over by forest; the structures and grounds of the park now comprise approximately 60 acres (242,811.385 m2). Evidence of Pre-Columbian Timucua life is on the island, as are the remains of a Spanish mission named San Juan del Puerto. Under British rule in 1765, a plantation was established that cycled through several owners while Florida was transferred back to Spain and then the United States. The longest span of ownership was under Kingsley and his family, a polygamous and multiracial household controlled by and resistant to the issues of race and slavery. Free blacks and several private owners lived at the plantation until it was transferred to the State of Florida in 1955. It was acquired by the National Park Service in 1991. The most prominent features of Kingsley Plantation are the owner's house—a structure of architectural significance built probably between 1797 and 1798 that is cited as being the oldest surviving plantation house in the state—and an attached kitchen house, barn, and remains of 25 anthropologically valuable slave cabins that endured beyond the U.S. Civil War (1861–1865). The foundations of the house, kitchen, barn and the slave quarters were constructed of cement tabby, making them notably durable. Archeological evidence found in and around the slave cabins has given researchers insight into African traditions among slaves who had recently arrived in North America.

Zephaniah Kingsley wrote a defense of slavery and the three-tier social system that acknowledged the rights of free people of color that existed in Florida under Spanish rule. Kingsley briefly served on the Florida Territorial Council, planning the transition when Florida was annexed by the United States. During his time on the council, he attempted to influence Florida lawmakers to recognize free people of color and allow mixed-race children to inherit property. In addition to the architectural qualities, the site is significant as his home and that of his unique family.
Kingsley Plantation
Anna Madgigine Jai Kingsley (c. 1793 – April or May 1870) was a West African slave turned slaveholder and plantation owner in early 19th century Florida. At 13 years old, she was captured and sent to Cuba where she was purchased by and married to Zephaniah Kingsley, a slave trader and plantation owner. They had four children together. Kingsley freed Anna in 1811 and gave her responsibilities for his plantations in East Florida. For 25 years, Kingsley's unusual family lived on Fort George Island in modern-day Jacksonville, where Anna managed a large and successful planting operation. After gaining freedom, Anna was given a Spanish land grant for 5 acres (20,000 m2) and held 12 slaves. She later was awarded a land grant of 350 acres (1.4 km2) by the Spanish government.
After the United States took control of Florida and American discriminatory laws threatened the multi-racial Kingsley family, most of them moved to Haiti. Kingsley died soon after, and Anna returned to Florida to dispute her husband's relatives' contesting Kingsley's will; they sought to exclude Anna and her children from their inheritance. The court honored a treaty between the United States and Spain, and Anna was successful in the court case, despite a political climate hostile toward blacks. She settled in the Arlington neighborhood of Jacksonville, where she died in 1870 at 77 years old.
Anna Kingsley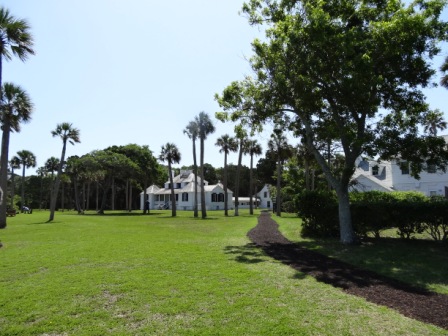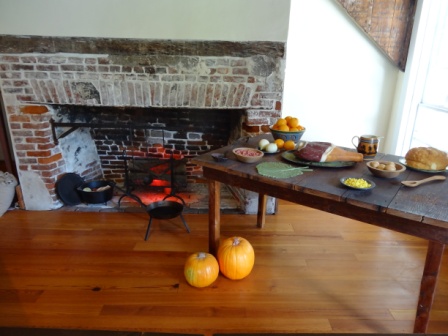 Kingsley Plantation Main House
Kingsley Plantation Kitchen House
Kingsley Plantation Kitchen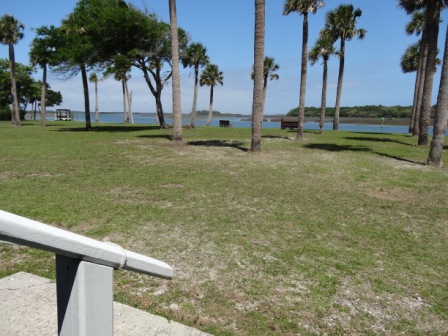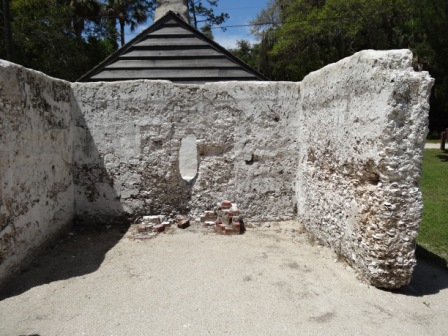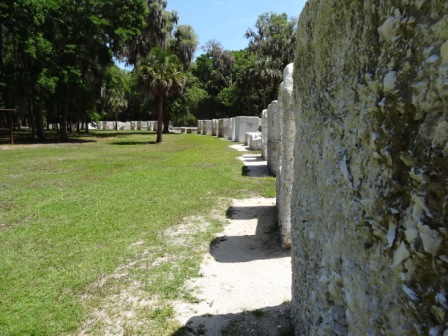 View of the Fort George river from the Main House
Kingsley Plantation Slave House
Kingsley Plantation Slave Houses
Abraham Lincoln Lewis
Abraham Lincoln Lewis married Mary Kingsley Sammis, the great granddaughter of Zephaniah Kinglsey, a slaveowner and trader, and his wife and former slave Anna Magjigine Jai, whose homestead on Fort George Island is preserved as Kinglsey Plantation.  Abraham Lincoln Lewis was Florida's first African American millionaire.   A.L. Lewis realized the need for African Americans to have recreational activities for their families, so he founded the Lincoln Golf and Country Club, which featured a clubhouse and facilities. In 1935, Lewis purchased 200 acres (0.81 km2) of Nassau County beachfront land along the Atlantic Ocean. American Beach is a historic beach community popular with African-American vacationers. During the time of segregation and the Jim Crow era, African Americans were not allowed to swim at most of beaches in Jacksonville, and several black-only areas were created. American Beach was the largest and most popular, and was a community established by Abraham Lincoln Lewis, Florida's first black millionaire and president of the Afro-American Life Insurance Company.t contains American Beach Historic District.  The area has been neglected and has not been restored.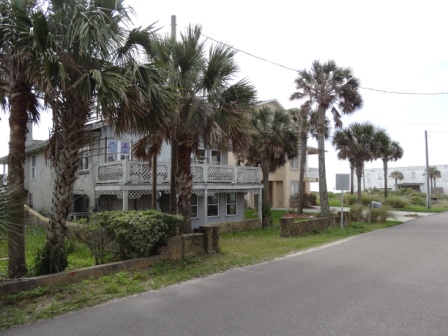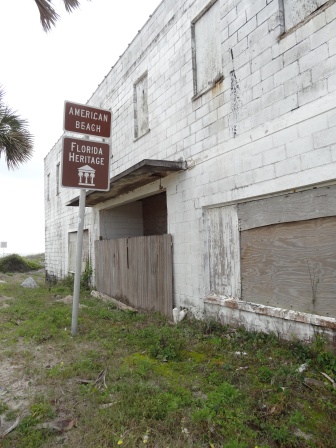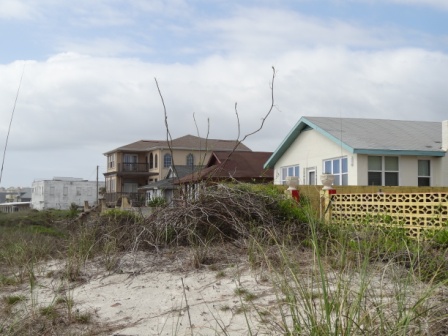 Abraham Lincoln Lewis Property
American Beach Heritage Sign
Abraham Lincoln Lewis Property Beach View
We have arrived at our camping destination. We have only camped 3 times since our arrival. In 2015, we sold our camper and replaced it with cruises. We have also found an Old Style Florida Beach and Resort in the Keys to replace camping in the Keys.